Welcome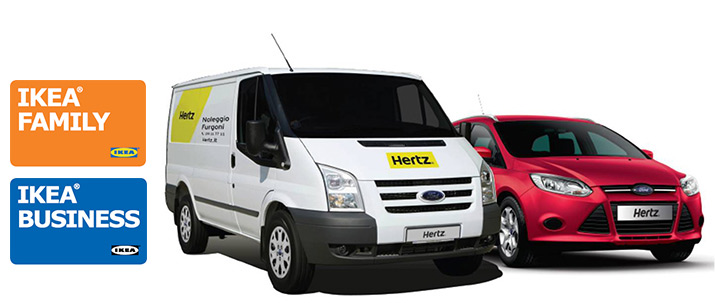 Welcome to the Hertz website for IKEA
Hertz is the world's largest general use car rental company. With over 8,100 corporate branches operate in more than 150 countries worldwide, we are able to deliver quality car rental solutions to leisure and corporate customers. In Italy Hertz is everywhere you want to be and now you can find us at IKEA stores with a wide range of cars and vans.
If you are an IKEA customer and you need to hire a Van, Hertz will give you a very special offer. Simply book your van with the CDP code 768859 and present your IKEA receipt at the Hertz counter. Your IKEA purchases must be at least €250 in value or be a pre-assembled piece of furniture from the bargain corner in order to avail of this offer. The offer includes:
• 10% off the hourly rental rate (3,6, or 9 hours).
• 10% off the retail rate for more than 1 day.
Choose from a wide range of vans according to your needs, choose your rate option and then just go with Hertz.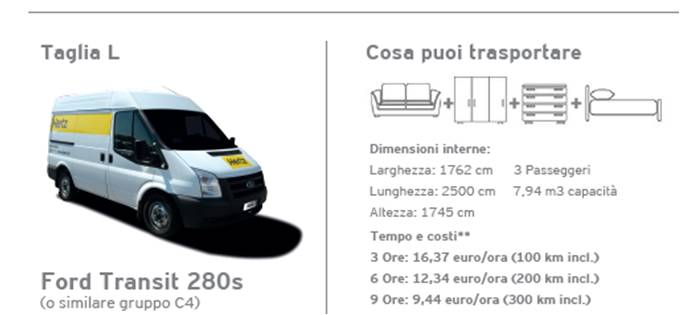 Book your van by clicking on the "book" button. The reservation has to be made at least 30 minutes before the pickup time.
Enjoy your shopping in the IKEA store and then go to the Hertz branch to pick up your van.
Shop at IKEA and go with Hertz!
(Effective immediately, Hertz is offering all Gold Plus Rewards members globally fee-waived Hertz Gold Plus Rewards' service. With Hertz Gold Plus Rewards' service there is no more waiting at the counter. You just pick up your keys and go! Also, Gold Plus Rewards' members earn points for every rental made redeemable toward free days, free weeks and more in Italy and abroad.
If you are an IKEA FAMILY customer you can take advantage of some very special Hertz privileges. Click the links for more information.
Terms and conditions
• For more information click here.