Learn about our commitments and progress in our latest Corporate Responsibility Report
Our People are the Foundation of Our Business
Our people are our greatest asset – the driving force behind our progress, innovation and success.
As a global company, we have a responsibility to ensure our people are taken care of and thrive in their environment. Attracting, developing and retaining top talent is more than a measure of our business success; it's a measure of who we are and what we value.


Diversity & Inclusion
We're proud to have a diverse workforce that represents both the communities where we operate and the customers we serve. While we are proud of our Diversity & Inclusion initiatives, we realize it is a continuous improvement journey – not only in recruiting, but also in retaining and developing employees from diverse backgrounds – in order to create a more inclusive and robust workforce.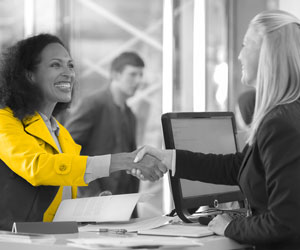 Corporate Responsibility News
---
Resources
Policies
Corporate Responsibility Reports