Welcome American Express® Cardmembers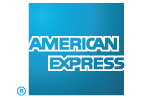 Experience fast and easy car rentals when you enroll in Hertz Gold Plus Rewards®.
Your American Express Card entitles you to complimentary membership in Hertz Gold Plus Rewards which ensures a faster, more personal service that bends over backwards to offer you the very best in choice and comfort.
Join today and we look forward to greeting you as a Hertz Gold Plus Rewards member on your next rental.
To enjoy these benefits you must register your American Express Card as the form of payment at the time of enrolment or when adding CDP 705500 to your profile. Your Gold Plus Rewards membership number must be entered every time you make a booking to receive all benefits.
To enrol into Hertz Gold Plus Rewards:


PLEASE NOTE- If you require any type of Customer Service Support, please click on the 'Contact Us'.