Experience the Copper State's dizzying peaks and dramatic depths on our Awesome Arizona road trip. From 50-foot towering cacti to mile-deep plunging canyons, you'll discover the state's diverse landscapes during your travels.

Our route sees you start in Tucson, head through fiery Phoenix, travel north onto the world-famous Grand Canyon, then loop back towards the state capital. Along the way, you can explore Arizona's best parks, forests and historical monuments.

We recommend renting a Cadillac to fully enjoy the breathtaking views that await you at every turn.
Stops on this Route:
What to drive:
Make the most of your US road trip with something from our American Collection: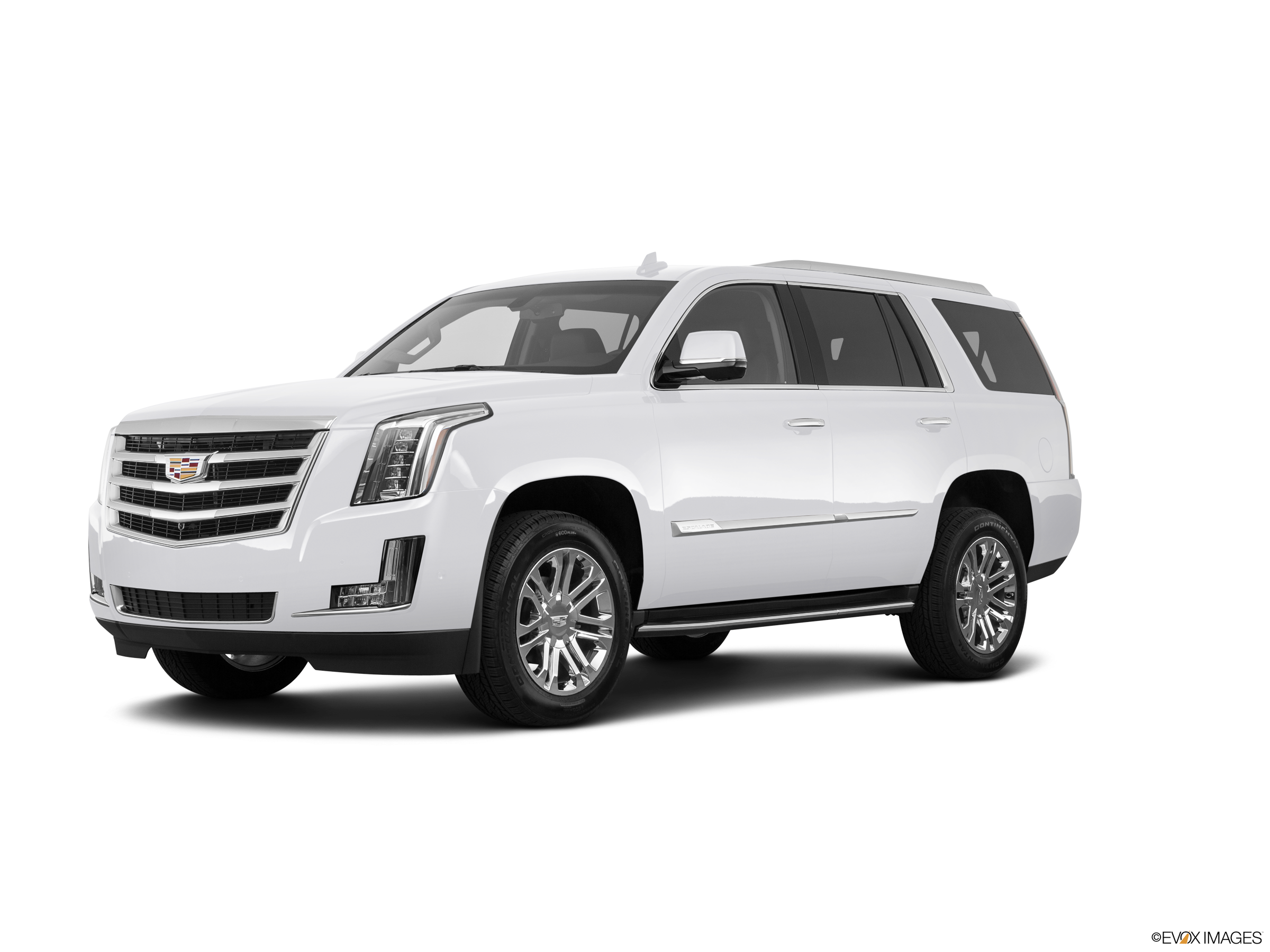 Cadillac Escalade
Find out more

After touching down at Tucson International Airport, travel seven miles west to San Xavier del Bac Mission – Arizona's oldest intact European structure.

Witness the wonders of Arizona's Latin heritage at the Catholic mission and National Historic Landmark. This pilgrimage site will wow you with its well-preserved white stucco, inspired by New Spain and Native American artistic styles.

The on-site museum teaches visitors about the Tohono O'odham, Native American people of the Sonoran Desert, who built the structure in the late 18th century.

Head north on I-19 through Tucson and I-10 W towards Saguaro National Park, named after the colossal cacti that pepper the park's vast arid landscapes.

Visit to tackle hiking trails in both the Rincon and Tucson Mountain Districts, found in the eastern and western sections of the park respectively.

You may even find a Native American petroglyph hidden among the rocks. Accommodation nearby includes White Stallion Ranch, where you can try horseback riding, shooting or archery, for an authentic taste of classic Arizona.

Continue along I-10 W to arrive in the state capital, Phoenix, and explore the city's natural side with a visit to its vast urban park.

South Mountain Park and Preserve is the largest municipal park in the United States, totaling over 16,000 acres. Make sure you drive along Summit Road, toward Dobbins Lookout, which offers staggering vistas from over 2,330 feet up.

Keep an eye out for other highlights, including Mystery Castle, a 1930s hideaway where a trap door was once discovered beneath an alligator statue.

Hop east across Phoenix for rocks and recreation at Papago Park. It's loaded with history and contains the Desert Botanical Garden and Hunt's Tomb – a white pyramid that is the burial place of Arizona's first governor, George W. P. Hunt.

The park's centerpiece is Hole-In-The-Rock. This red sandstone formation has an unusual geology, featuring mini chambers formed over the years, and is thought to have been used by the Hohokam people to track the sun.

Then rest your head in nearby Mesa, ready for tomorrow's journey east.

Take off east along AZ-87 N and watch as a mass of rugged red earth engulfs the horizon when you travel through Tonto National Forest.

Arizona's largest national forest at nearly 2.9 million acres – and the fifth largest in the country – is home to a Congress-designated Wild and Scenic Rogue River Area. If you're road tripping in the summer, try cooling off at one of the beaches that frame Theodore Roosevelt Lake.

Lodges and inns are sparsely spread along AZ-188, or you can find a hotel an hour north in Payson.

On the way up to Coconino, through Yavapai County, make a beeline for Montezuma Castle National Monument.

A 20-room, five-story structure, built 90 feet up into a towering limestone cliff, these stunningly preserved dwellings tell the story of the Sinagua civilization that once survived and thrived in Arizona's arid lands.

It's an incredible and important preservation of Arizona's Native American heritage. There's a visitor center on-site, while nearby Lake Montezuma hosts a plethora of wildlife and several hiking trails.

I-17 N is the highway to your next stop, the iconic Red Rocks of Sedona, found within northern Arizona's Coconino National Forest.

Driving the Red Rock Scenic Byway is one of the best ways to gaze upon these awe-inspiring formations. While on-route, park up and step out for a closer look at the likes of Cathedral Rock – a sandstone butte that climbs nearly 5,000 feet up.

The USDA's Red Rock Ranger District lists nearby cabins for rent, such as those at Crescent Moon Ranch. Alternatively, accommodation is available in nearby Flagstaff.

Perhaps the granddaddy of all road trip destinations in Arizona is the epic Grand Canyon, whose magnificent panoramic views are seen by over 5.5 million visitors each year.

This iconic formation of rustic rock showcases six million years of natural history in its mile-deep abyss. Step out onto Mather Point or take the South Rim Trail out to the unobstructed vistas near Yavapai Geology Museum.

You can find historic lodging at El Tovar Hotel, to catch a mesmerizing sunrise, or try Mather Campground to stay mere steps from the route.

The route back to Phoenix along I-40 W and AZ-89 S offers an opportunity to delve into Prescott National Forest's pine trees and glistening lakes.

Deer, elk, black bears and bobcats are just some of the fascinating creatures that roam the lush parklands. There are also several fantastic museums here, including Phippen Museum, which celebrates art of the American West, and the Highlands Center for Natural History.

Extend your stay at one of the forest's 11 family campgrounds or head straight for Phoenix to complete your Awesome Arizona road trip.