Maine's glittering coastline is ripe for a road trip. This coastal route takes in the best of the north-eastern state's 52 functioning lighthouses, which stand guard between the seething Atlantic and Maine's vast forests. You'll pass quaint and colorful towns, where centuries of seafaring heritage have shaped the state's way of life and customs. Think raw oysters, lobster rolls and a craft beer boom – plus a rich heritage and gleaming white architecture.
Stops on this Route:
What to drive:
Make the most of your US road trip with something from our American Collection: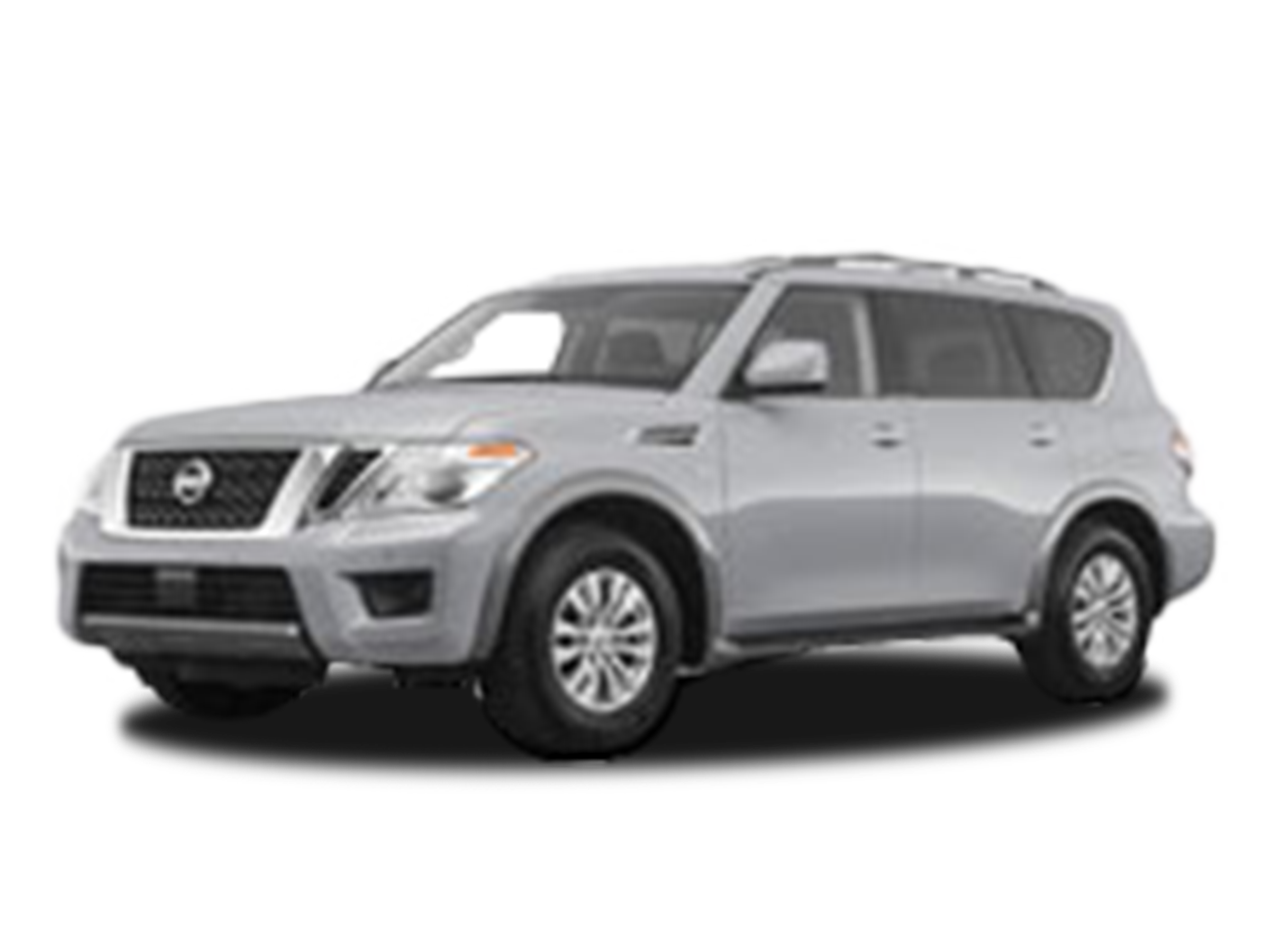 Nissan Armada
Find out more
Picturesque Cape Neddick, in the south of Maine, has one of the stars of the sleepy state: Nubble Lighthouse. It stands guard on Nubble Island and lures in keen photographers with its Victorian-era keeper's house. Head to Sohier Park's telescope for the best views or enjoy dinner with a view at Fox's Lobster House, which is a fantastic place for your first taste of Maine's rendition of New England chowder.

The oldest lighthouse in Maine is also the state's best-loved. Portland Head Lighthouse is set above the small and jagged cliffs of Fort Williams Park. Commissioned by President George Washington, it's been lighting the shores of Cape Elizabeth since 1791. Aside from iconic vistas, this serene spot boasts hiking ground, a seasonal gift shop and the Museum of Portland Head Light, which showcases lenses of old from inside the old keeper's quarters.

On a sunny day, Spring Point Ledge Lighthouse must be one of Maine's cutest lighthouses. Short and squat, this distinctive sparkplug-style beacon sits out on the end of a 300-yard granite breakwater – access it via Southern Maine Community College South Portland Campus. Open to the public since 1999, volunteers run tours so you can see its inner workings.

Pint-sized Portland is Maine's biggest city, combining a relaxed coastal vibe with culinary delights. Oysters are the must-try delicacy – head to Eventide Oyster Co on Middle Street to choose from a dozen locally sourced varieties, or J's Oyster for back-to-basics simplicity. Portland's also where Maine's passion for craft beer really comes into its own. A Portland brewery tour is one for the passengers – head to Allagash Brewing Company for one of the best.

Where better to sail through 400 years of boatbuilding heritage and state history than in a former 19th-century shipyard? You'll find Maine Maritime Museum in the peaceful city of Bath, just 35 miles along the coast from Portland. Discover more at the nearby Maine's First Ship project, a full-size reconstruction of Virginia, which sailed to the Popham Colony – now Phippsburg – in 1607.

Pemaquid Point Lighthouse is in one of the most beautiful locations on our route. It's one of the few lighthouses to allow a week long overnight stay and also one of the state's most iconic – Maine's official quarter coin bears its image. The Lighthouse Keeper's House which is avaialble to rent is a second floor apartment that stands proudly next to the Permaquid Point Lighthouse. It overlooks the stunning views out over the Gulf of Maine and onto Lighthouse Cove.
Further north, Owls Head Lighthouse is perched 24 metres on the tip of a peninsula. Flanked by deep forests, it looks tiny, but climbing its steep staircase gives you spectacular views. On select days from spring to autumn, you can even go inside to see the fourth-order Fresnel lens – the French invention that illuminated coastlines around the world – which is still the 1856 original.

To find the quirky Rockland Breakwater Lighthouse, you'll need to look almost a mile out to sea – and you'll find its bright-white keeper's house next door. It's a beacon for the adventurous. The best way to snap a photo is by taking a state ferry or cruise through Rockland Harbor – you could spot a dolphin, too. Tours up to the lantern are available when the Lighthouse holds an open house, in partnership with the Friends of Rockland Harbor Lighthouses.

Drive to Bass Harbor Head Lighthouse for sunset to see the 1902 Fresnel lens glow as the cliffs of Acadia National Park turn gold. On one side, it's framed by Mount Desert Island's rich evergreens, while on the other, the Atlantic crashes below. The lighthouse is still manned and still works, and, while you can't step inside, it's a great starting point for hiking through thick forest and past beaches along the 1.4-mile Wonderland Trail.

Striking red stripes make Maine's last frontier a memorable one. This lighthouse has been illuminating more than 500 acres of protected coast since 1808, when Thomas Jefferson was president. Step into the candy-cane tower as part of a guided tour during summer or swing by the visitor centre to see historic exhibits about the coast guard and the ecology surrounding Lubec – the United States' easternmost town.