< Back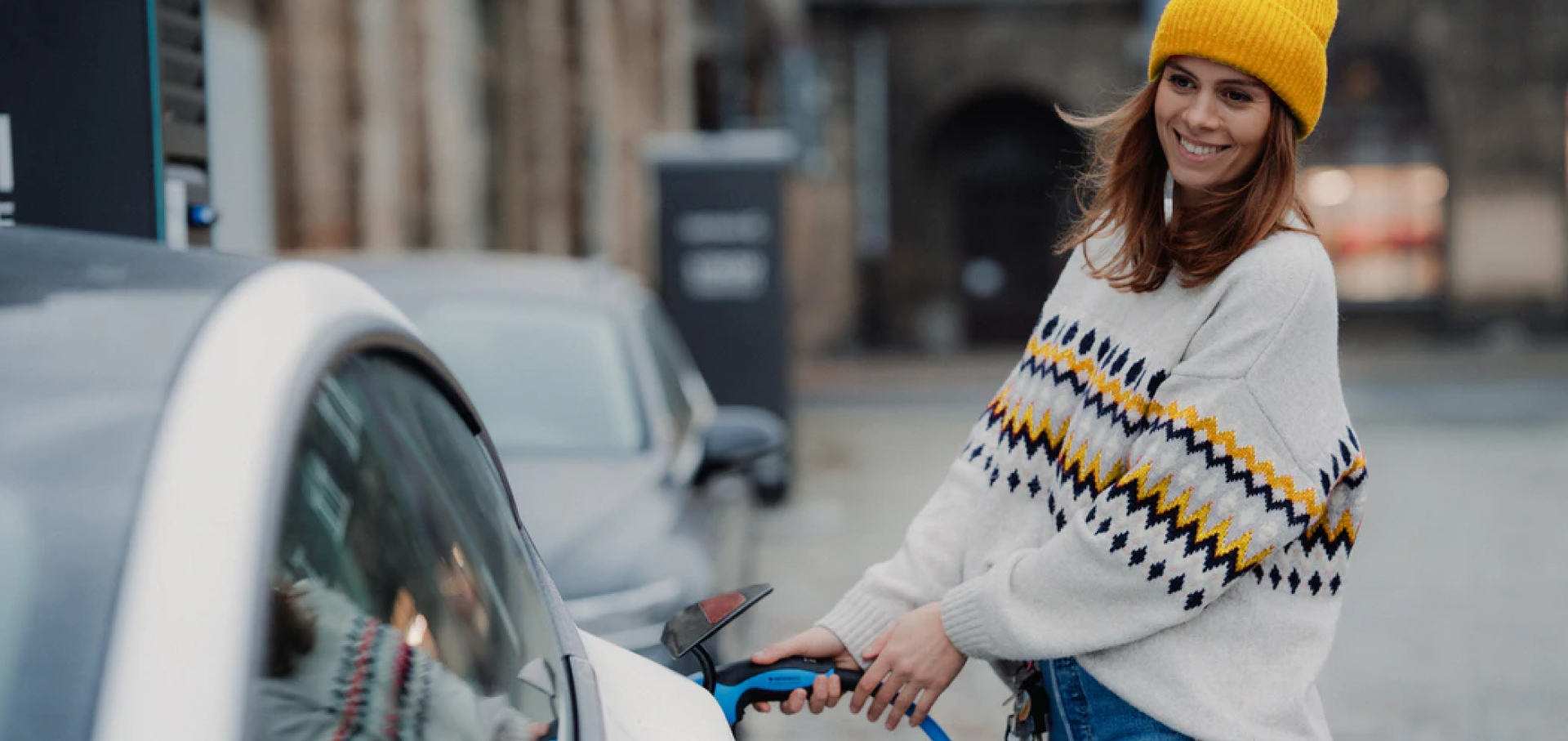 Rent an electric vehicle today.
Enjoy renting an electric vehicle with Hertz and recharge your car at one of the 40,000 charging locations across the United States.
Hertz. Let's Go!
It's time to enjoy a fuel-free way to recharge. Reclaim your moments in an exhilarating ride that produces zero emissions when you rent the Tesla Model 3. Shift from no time to go time in this future-focused, full-torque sedan and go wherever the road may lead. Let's go!
A supercomputer on wheels.
With a 15-inch touchscreen featuring every anticipated comfort and convenience, Model 3 is not your everyday car. Adjust everything from climate control to music, view your backup camera and route navigation and escape the everyday by accessing apps and games.
The future begins with a charge.
Whether you're a pro at navigating charging stations - or it's your first time behind the EV wheel - we've got you covered. Charging up can be just as easy as fueling up. Take a look at our step-by-step instructions, find nearby stations - and more.
Cruise control, reinvented.
Model 3 puts the auto in automobile with its Autopilot feature. This semi-autonomous technology assists with lane positioning, accelerating, braking and optimal distancing. Learn more about Model 3's innovative features.
Tesla Rental Frequently Asked Questions:

Where can I rent a Tesla?

Phoenix PHX,
Burbank BUR,
Los Angeles LAX,
Sacremento SMF,
San Diego SAN,
San Francisco SFO,
San Jose SJC,
Denver DEN,
Co.Mountains EGE,
Washington I.A.D.,
Fort Lauderdale FLL,
Miami MI,
Orlando MCO,
Atlanta ATL,
Chicago MDW,
Chicago ORD,
Cincinnati CVG,
Boston B.O.S.,
Las Vegas LA,
Newark EWR,
Alberquerque ABQ,
New York JFK,
New York LGA,
Filadélfia PHL,
Dallas DFW.
**Available at select locations