< Back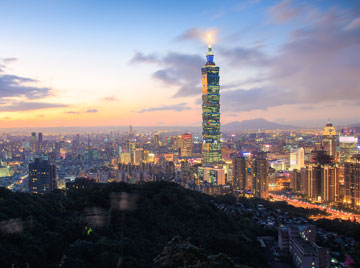 ​
Taiwan Launch Special: Up to 30% off
Rent a car with Hertz at participating locations in Taiwan and enjoy the discounts below.
25% off
for 3-7 days rental
30% off
for 8 days or more rental


​Booking period:

Now - 30 September 2018

Pickup period: Now – 30 November 2018

Terms & Conditions
Offer is valid on Affordable Rates (leisure retail rates) for self-drive rentals from now till 30 September 2018, for car pickup till 30 November 2018 at all participating locations in Taiwan.

Reservation must be made at least 48 hours prior departure.

Offer is valid on all regular car groups, subject to minimum rental days.

Drivers must be at least 20 years old. Passport, country of origin driver's license (held for at least 1 year) and international driving permit are required at time car pickup.

Discount applies to time and mileage charges only and does not apply to taxes, fees and optional services.
1) Mileage: Unlimited
2) Fuel: Customers shall return the vehicle at the same level of fuel tank. Otherwise Chailease will charge for the fuel according to the fuel tank indicator.
3) Toll fee: The freeway toll fee during the short-term rental contract will be calculated by FETC Company. Chailease Auto Rental will charge the toll fee by cash according to the record and the rate on FETC website on the day of the car's return.
4) After hours pickup and return will incur a charge of TWD 500 each time.

No other rates, discounts or promotions can be used concurrently.

One-Way Rental Service Fee: Click here to view fees.
Insurance Policy:
1) Collision Damage Insurance: NT$10,000 self-deductible (Type B); DUI, unknown damage to the vehicles, breach of the contract is not covered by the insurance, and all loss arisen shall be the customers' responsibility. (Note 1)
2) Theft Insurance: 90% of car market value; customers shall be responsible for 10% of car market value. (Note 1)
3) Driver/Passenger Insurance: Up to NT$2,000,000 per person
4) Compulsory Insurance: Up to NT$2,000,000 per person death
5) Third Party Liability Insurance: NT$2,000,000/person to NT$4,000,000/accident; NT$500,000 on property loss
6) The above insurance policy does not include damages or loss arisen from natural disasters or severe weather (typhoon, earthquake, floods, etc.), or any damage to the equipment on the vehicles.
7) Note1: During the car repair or the period of car stolen, the operating loss shall be the customer's responsibility. The compensation is up to 20 day's rental on the car's daily rate.

Hertz standard rental qualifications, rental period and return restrictions in effect at time and place of rental, as per applicable rate plan terms & conditions apply.

Hertz and Chailease reserves the right to modify and/or cancel any offers without prior notice.