< Back
Partner Offers
As an AMEX Platinum Cardmember
Welcome to Gold Plus Rewards Five Star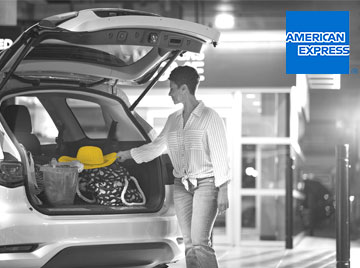 When you book your trip today, you will get:

• Up to 15% off, best publicly available rates at participating Hertz locations worldwide. In the US and Canada Cardmembers will receive up to 20% off rentals on similar rates. Some market exceptions apply. See Participating Hertz Countries

• A 4-hour no charge grace period before an extra day charge is applied when returning the vehicle in Hertz Corporate Europe locations, the U.S., Canada, Latin America, Middle East (with exception of UAE and Bahrain who offer 2 hours grace period) and selected European Franchise countries (see participating countries). Asia, with the exception of China, offers a 2-hour no charge grace period, except on optional extras like portable phones.

• A One-car-class upgrade subject to availability, with restrictions in some locations (does not include Prestige collection). See Participating Countries for more details.

Book now!