< Back
Partner Offers
As an AMEX Platinum Cardmember
Welcome to Gold Plus Rewards Five Star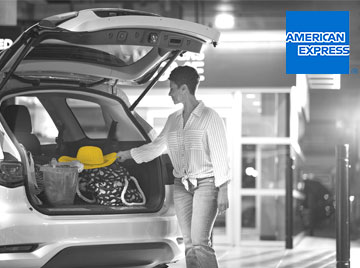 When you book your trip today, you will get:

• Up to 15% off, best publicly available rates at participating Hertz locations worldwide. Some market exceptions apply. See Participating Hertz Countries

• A 3-hour no charge grace period before an extra day charge is applied when returning the vehicle in Hertz Australia locations.

• A One-car-class upgrade subject to availability, with restrictions in some locations (does not include Prestige collection). See Participating Countries for more details.

Book now!