< Back
Extra space when you need it.

Right-sized cars, right in your neighborhood.

Enter your zip code for us to find your AAA CDP:
Your CDP has been applied
No CDP found, please try again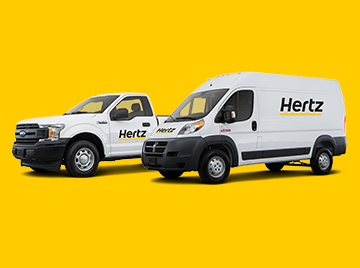 Enter your zip code above to apply your AAA promotional offer. Then, select a location near you and start saving.
AAA members receive exclusive savings, superior service and the following benefits*:
Additional driver fee waived to AAA Members.
10% off prepaid gas.
Special daily rate of $6.99 per day for navigation system.
50% off SiriusXM® satellite radio.
Free pick-up and drop-off service.
Terms & Conditions
*Advance reservations required and must include your AAA CDP#. Base Rate includes time and mileage charges only. Taxes, tax reimbursement, age differential charges, fees, surcharges and optional service charges, such as refueling, are not included Benefits and discounts are redeemable at participating Hertz locations in the United States and Canada. Additional driver must be a AAA member and meet standard rental requirements. Gas discount is only on prepaid fuel. Hertz age, driver, credit and qualifying rate restrictions for the renting location apply. We'll come and get you® and drop you off at the end of your reservation. Available with a one-hour advanced notice and within 15 minutes of the neighborhood Hertz location. At the time of rental, present your AAA Membership card or Hertz/AAA discount card for identification.