Refueling Options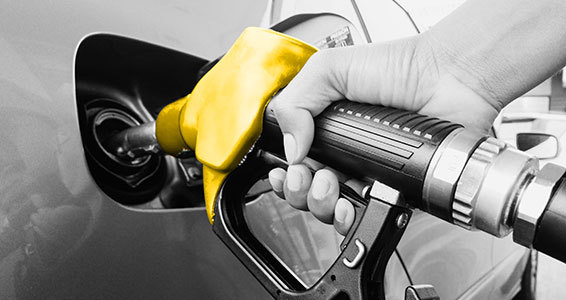 FULL TANK. NOT FULL PRICE.
When it comes to Hertz rental car fuel options, we make it easy and leave the decision up to you. Our prices are competitive with local pump prices when you prepay, or, we can refuel for you. When you travel at the speed of Hertz, your refueling option is your choice.
| | |
| --- | --- |
| Fuel Replacement Options | |
Prepay the Fuel

(Prepaid Fuel)

We Refuel

(Refueling Service Fee)

You Refuel



No need to refuel the vehicle before you return.
Hertz refuels for you.
You refuel prior to return.
Purchase the gas in the tank at time of rental and you can return at any level.
Return the car with the gas at any level.
At return, make sure fuel is at the same level you started with.
Price is competitive with local pump prices.
Price is for fuel and refueling service combined.
NO REFUND WILL BE GIVEN FOR UNUSED FUEL
FAQs
1. What is Prepaid Fuel and how does it work?
For convenience, you may purchase a full tank of fuel from Hertz at the time of rental, at a price that is competitive with local fuel stations. This method eliminates the need for you to refill the tank before returning. Please, be aware that we are unable to give a refund for unused fuel.
2. Does the car come with a full tank of fuel?
Majority of vehicles will be provided with a full tank of fuel. Hertz rates do not include fuel.
3. What if I don't use the full tank?
We do not provide refunds for unused fuel.
4. Is the gasoline price per gallon similar to local gas stations?
Yes, our prices are competitive with local pump prices.
5. What is the Refueling Service Fee?
If you do not choose our Prepaid Fuel option and do not return the vehicle with a full tank of fuel, we will fill the tank for you and charge you for the costs we incur and the service we provide in doing so.