< Back
To Europe, Middle East, Africa
Save up to 15%.*

Add an additional driver for free.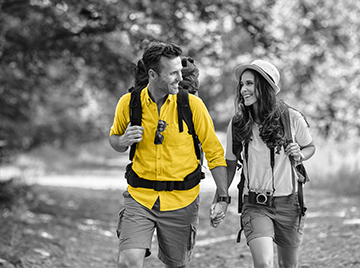 Plan a trip to explore new scenery and save up to 15% on rentals when you book by 31 October. Plus, add an additional driver for free. Travel safely knowing we sanitise and seal every vehicle before your arrival. And rent confidently knowing you can easily change your reservation if plans change.
* Terms and Conditions
Offer available for booking between 1st October and 31st October 2021 and pick up between 1st October and 30th June 2022, using the CDP code 907026. Offer not available during the black out dates specified below.
15% off available on retail rates at participating locations in Belgium, Germany, France, Italy, Netherlands and the UK. Get 10% off retail rates for all other participating locations.
Discount applies to time and mileage. Discount does not apply to Collision Damage Waiver (CDW) or Theft Protection (TP) (unless included in the base rate), Vehicle Licensing Fee (VLF), Location surcharge, taxes or any additional charges and optional extras such as excess waivers (SuperCover), Personal Insurance, snowchains/tyres, child seats, GPS and fuel which are charged at normal rates.
Minimum rental 2 days – Maximum rental 14 days
Offer is available at participating Hertz Locations (excluding licensee and franchisee locations) and subject to availability
Offer is not available for vans, Premium, electric vehicles and special collections. Offer is available on participating car groups only:

UK (Car groups A,B,C,E,K,S & V)
Germany (All standard car groups)
Italy (All standard cars groups except I,H,L,O)
France (All standard car groups)
Belgium (All standard car groups)
Netherlands (All standard car groups)
Luxembourg (All standard car groups)
Spain Mainland (All standard car groups except Q5, I6)

If available at chosen location, discount and free additional driver will be applied automatically when booking using the CDP code 907026.
The free additional driver must be added at the counter when collecting the vehicle and the additional driver must meet Hertz's driving requirements.
Offer has no cash value and cannot be combined with any other offer, discount or promotion.
Hertz 24/7 locations and vehicles are not available for this promotion.
Domestic rentals only.
Offer is valid for rentals booked directly with Hertz through the Hertz website and through the customer contact centre.
All rentals are subject to Hertz's Rental Terms and Rental Qualifications and Requirements.
Hertz reserves the right to change or remove this promotion at any time. If you make any changes to your rental that will result in a re-quote, it may not qualify for the offer. Changes resulting in a re-quote after 31st October 2021 will not qualify for the offer.
Drivers under 25 years old are subject to an age differential charge.
Blackout dates:

FRANCE
28th - 30th Oct 2021
10th Dec – 2nd Jan 2022
8th Apr - 18th Apr 2022

ITALY
28 Oct – 1 Nov 2021
8 Dec – 11th Dec 2021
16th Dec - 2nd Jan 2022
8th Apr - 18th April 2022

GERMANY
16th Dec - 2nd Jan 2022
8th Apr - 18th Apr 2022

UK
16th Dec - 2nd Jan 2022
8th Apr - 18th Apr 2022

SPAIN
22 Oct – 31 Oct 2021
16th Dec – 2nd Jan 2022
11 Feb – 19 Feb 2022

BENELUX
8 Feb – 3 Mar 2022
8th Apr - 18th Apr 2022