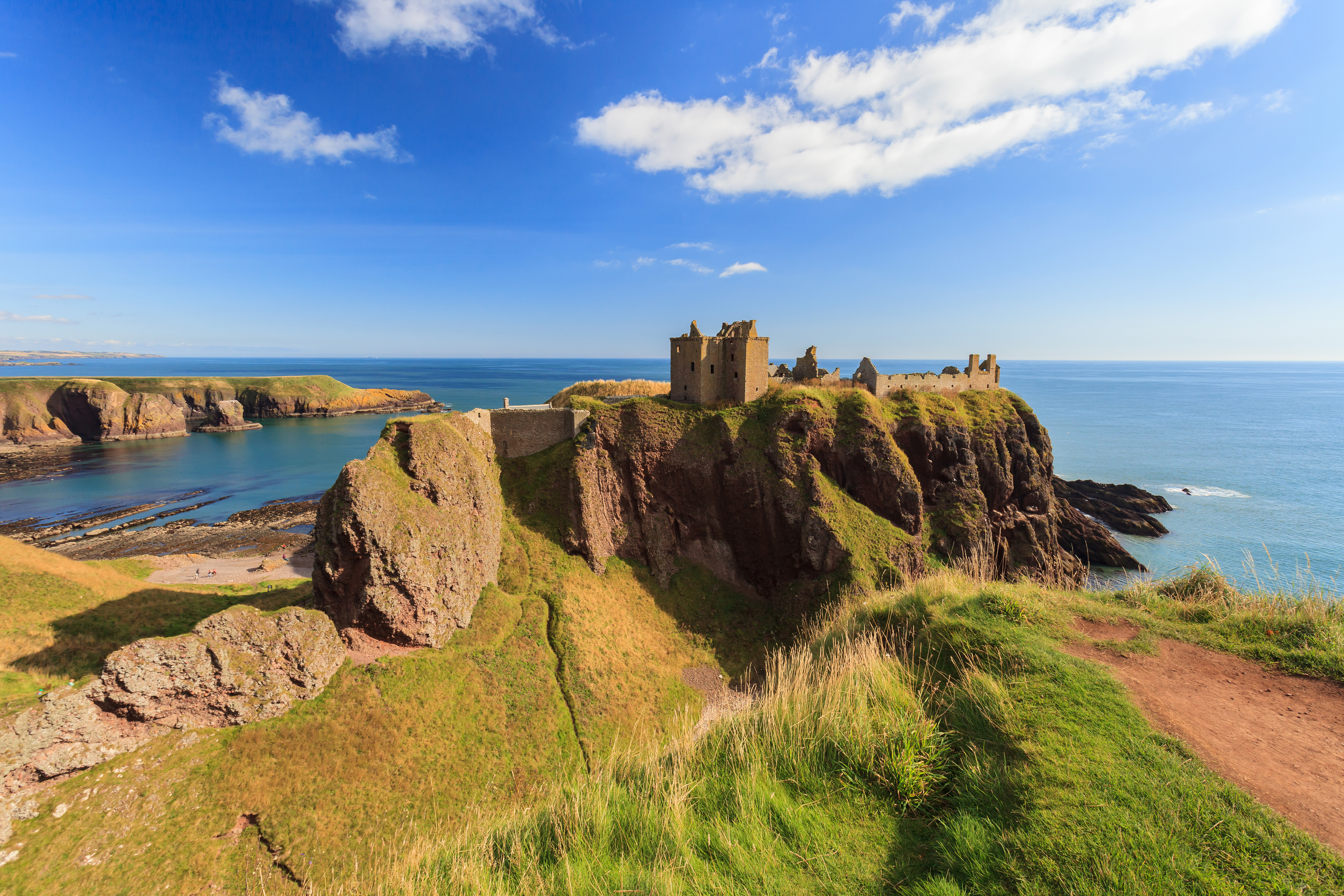 When you land and pick up your rental car at Edinburgh Airport, it's just the start of your journey into this incredible city and nation.

Edinburgh may host the world's biggest arts festival every August, but there's plenty more on offer in the Scottish capital. Explore at your leisure and you'll soon discover just how deep its charms run.
On top of the rock
Edinburgh has the rare accolade of being able to boast not one but two extinct volcanoes. The origins of Arthur's Seat and the Castle Rock date back hundreds of millions of years, and today you can hike to the top of the former for impressive views of the city's skyline.
On top of Castle Rock, you'll find, as the name suggests, Edinburgh Castle. One of the city's most popular attractions, you can take a tour and learn all about Edinburgh's proud heritage and the tumultuous events that took place here over hundreds of years.
If you're eager to do some shopping on your visit, take a trip to Victoria Street where you'll find stores selling everything from traditional Scottish foods to vintage clothes. Princes Street has stores along only one side so you can enjoy views of the castle as you stroll along.
If you're staying in Edinburgh during the summer, you might experience some of the world famous Fringe Festival, when performers descend on the city to show off their talents in comedy, art and dance.
In the winter, the city hosts a huge German market, while the famous Hogmanay celebrations begin from December 30 with a torch lit procession and street party with DJs, bands and fireworks.
Back to nature
Just a few hours' drive away from Edinburgh is Britain's largest national park, the Cairngorms. Its location in the heart of the Highlands means this area is home to an incredible range of wildlife, from eagles and red squirrels to reindeer and even wildcats.
There's plenty of scenery to enjoy as you explore its forests, mountains and rivers, while the colder months also attract winter sports fans thanks to the excellent skiing and snowboarding facilities.
Further north along the A9, just south-west of Inverness, sits Loch Ness, the biggest of a series of lochs dotted along Scotland's Great Glen. Famous for its beautiful scenery and, of course, the elusive Loch Ness Monster or 'Nessie', it's also situated close to the renowned Urquhart Castle and the picturesque town of Drumnadrochit.

Near Aberdeen, meanwhile, around two hours' drive to the north, you can find further historic spectacle with the remarkable Dunnottar Castle. 
In the footsteps of the Romans
South of Edinburgh, close to the border between Scotland and England, lies one of the UK's most famous Roman landmarks. Hadrian's Wall, just a two-hour drive from the city, was built around 50 years after Roman armies invaded in Ancient times.
The 80-mile-long wall was an impressive feat of engineering, and for almost three centuries the wall was a frontier for the Romans' British empire. Large sections are still visible today, and you can explore some of its ruined forts including Housesteads, where you can see the remains of a hospital and army barracks.
Part of the wall also heads into the English city of Newcastle, and there are other key sites and attractions along the route to explore. Renting a car at Edinburgh Airport makes it possible to visit all these exciting attractions and more.