Receive $10 Off Your First Rental
Rent by the hour or day. At any hour. With Hertz 24/7™.
Receive $10 off your first rental when you rent by the hour with Hertz 24/7. Use promotion code HTZOFFER for $10 off your first rental. Offer valid at time of enrollment for new customers only.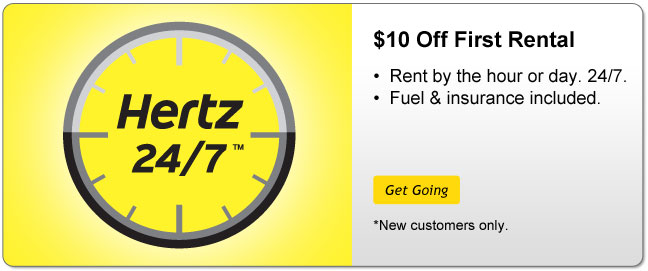 Terms and Conditions
Offer valid for new customers who complete Hertz 24/7 rentals within the continental United States and Canada only. Offer has no cash value and may not be combined with any other promotion. Offer is valid through 6/30/13.
http://www.hertz.com/rentacar/q-11758426/$10-off-your-first-hertz-24-7-rental-special-offer
hodspecialoffer.xml