How's this for a time saver?  Hertz NeverLost makes it easy to plan your entire trip before leaving your home or office.  Just go to neverlost.com and click on Online Trip Planning to get started.  Simple screens guide you through each step.  Name your trip and add all your destinations.  You can even print your itinerary before leaving the site.  You have three convenient ways to get your trips.
1.  Download the trips you've created to any USB flash drive.  When you pick up your Hertz vehicle, just plug your USB drive into your NeverLost unit and access your trip.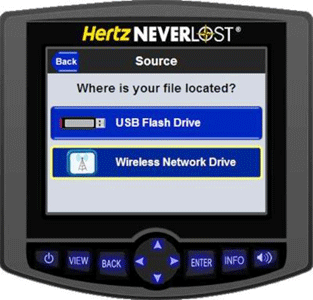 2.  Let us save your trips and give you a personal download code to send your trips wirelessly*.  Just register at neverlost.com and you're set.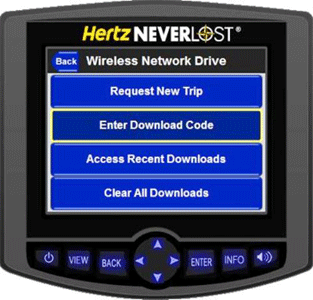 3.  As an alternative, call us while on the road for "Concierge Assisted Routing," an on-demand service that creates and sends trips directly to your NeverLost unit*.  Just call the toll-free number at 800-823-2547.  To find out more about Hertz NeverLost, visit HertzNeverlost.com.  If you need further assistance, please call the Hertz NeverLost customer support number at 1-800-823-2547.
*available on selected models