Hertz Local Edition® (HLE)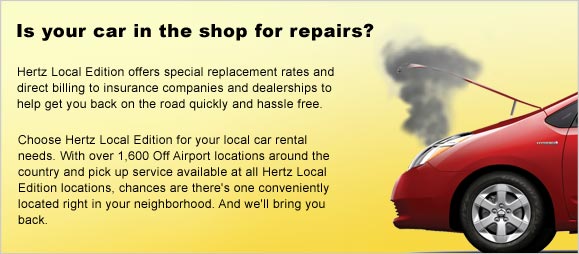 Some of the benefits you'll find at Hertz Local Edition (HLE) locations:
Accident rental rates

Direct billing to insurance companies and dealerships

Clean, good quality, low-mileage vehicles with many features

Guaranteed availability

Convenient Customer Pickup and Return Service available within 15 minutes of the HLE location
Reserve your accident repair rental in the U.S.

In your neighborhood.
Hertz Local Edition continues to expand across the country, making it even easier for you to rent a car near your home or office. To find a Hertz Local Edition location nearest you, click here and look for "HLE" following the location name.