Hertz iPhone Application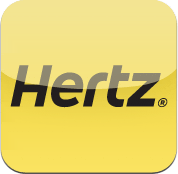 Now you can enjoy the speed, service and selection of Hertz Car Rental in the palm of your hand. With the Hertz iPhone Application, make reservations with ease. Save your favorite locations and search for a nearby location - Hertz is local and in your neighborhood! Save your Hertz #1 Club Gold® Member Number for even faster bookings. Plus, enjoy new iPhone Special Deals weekly.

We're at your fingertips. Begin your journey with Hertz.
Hertz iPhone Main Menu: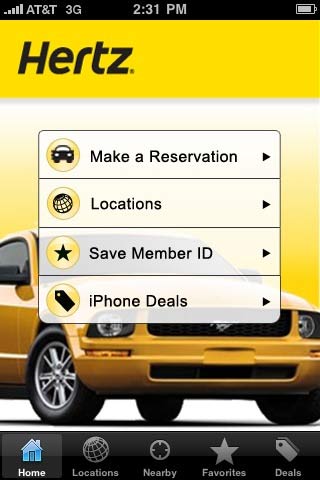 Remember your Hertz #1 Club Member Number: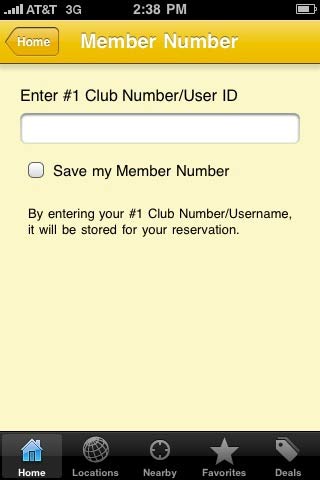 Enjoy Weekly Special iPhone Deals: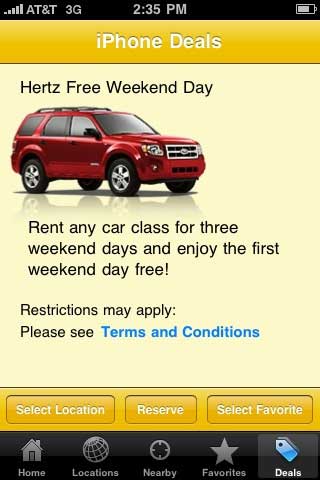 Easy access to location details: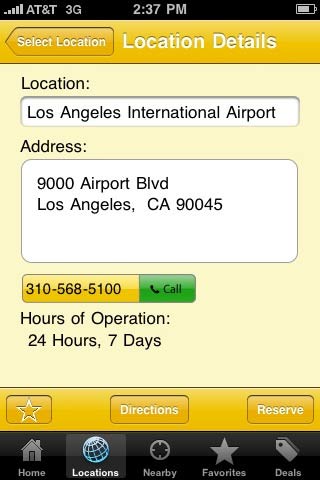 Search for a nearby location: